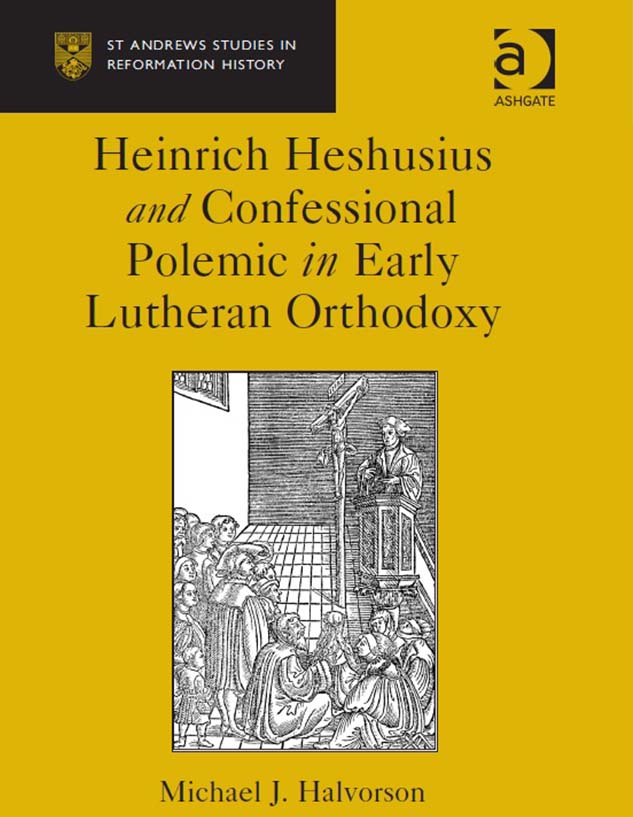 Published: 2010
ISBN: 978-0754664703
Publisher: Ashgate Publishing / Routledge
Length: 290 pages
Heinrich Heshusius and Confessional Polemic in Early Lutheran Orthodoxy
New research about the historical development of Lutheranism in Germany and the use of confessional polemic in political and religious debates.
How did the Protestant Reformation impact life and religious identity in German cities? Who were the leaders of the new movement, and how did they use writing, preaching, and confessional rhetoric to achieve their goals?
This original monograph examines the life of Heinrich Heshusius (1556-97), a controversial Lutheran pastor and superintendent during the late Sixteenth Century in North Germany. Based on intensive rare book and archival research at the Herzog August Bibliothek in Wolfenbüttel, Germany, this study explores the wider world of German Lutheranism during the early age of Orthodoxy, including the strategies of leading theologians and the networks of Lutheran clergymen centered in universities such as Rostock, Jena, Königsberg, and Helmstedt.
Reviews
"Halvorson exhibits a fine grasp of scholarly discussions… By looking carefully at the academic preparation, career development, and printed works of a prominent (but not famous) clergyman, Halvorson has given us a window into the world of early Lutheran orthodoxy."  –Sixteenth Century Journal
"This study illuminates one of the more obscure corners of early modern church history with historical sensitivity and theological discernment."  –Lutheran Quarterly
"By examining an unknown yet influential clergyman and what his life and work reveal about the culture of early Lutheran Orthodoxy, this book renders a helpful service to the field of Reformation Studies."  –Religious Studies Review
Other Titles by Michael Halvorson