Code Nation Excerpt (Chapter 11)
COMDEX initiated the commercial computing trade show movement in the U.S.
As an aspect of the business history of personal computing in the 1980s and 90s, Code Nation investigates how PC software products were marketed and presented at several pioneering events and commercial shows in the United States.
One of the main events was COMDEX, a hybrid trade show for the national and international marketplace, initiating what I call the commercial computing trade show movement in the 1980s. This commercial phenomenon began a progression of high-profile corporate trade shows that mixed members of the business community with journalists, industry luminaries, and members of the general public. The movement began in the mid-1980s, flourished in the 1990s, and gradually declined in the 2000s, when Internet-based commerce and other business transitions brought an end to oversized hybrid trade shows.
At COMDEX, the simple trade show booths of earlier eras evolved into large, multifunction workspaces where visitors could see new products demonstrated in theatrical environments supported by high-end multimedia systems. The methods and vitalities of American consumerism were increasingly on display at COMDEX spectacles, which could attract up to 200,000 attendees over the course of a week.
New hardware and software products were announced at the show, and computer businesses established their brands. Consumers and resellers also mixed to demo the newest products. The events marked the high-point of the computer technology selling season.
As many of the new products were designed for software developers (either emerging hardware/software platforms or new programming tools), commercial trade shows were also a key venue for the learn-to-program movement, as aspiring coders gathered to receive training, network, and experiment with the newest technologies.
COMDEX/Fall in Las Vegas
The biggest COMDEX event in the world was COMDEX/Fall, which took place each October or November in Las Vegas, Nevada. (Las Vegas was considered to be only venue large enough in the U.S. to hold the fall trade show and comfortably house and entertain all the attendees.) A companion COMDEX/Spring exposition typically rotated around the country, often in East Coast or mid-West locations.
For the historian looking to study past COMDEX shows, the surviving program and exhibits guides make entertaining reading. These volumes often stretch to 600 pages or more, documenting the tremendous human effort and financial costs that it took to plan and produce the events. First and foremost, there were hundreds of trade show booths at the shows, each staffed by employees or vendors who could explain the products or services offered by a company, present demonstrations, and clarify how products were distributed to value added resellers (VARs) or sold directly to customers.
Some trade show booths were small, with humble pipe-and-drape fabric barriers that separated one company from the next, providing little more than a 6-foot table for products, a fabric back drop, and a power strip. More common were the large "booth complexes" at COMDEX, essentially custom-made theaters and meeting spaces which provided a comprehensive experience for customers and visiting executives. These elaborate booths contained signage, office equipment, demonstration areas, and quiet spaces where executives could meet peers. There was a large stage where up to 100 people might view a public demonstration.
One of the important artifacts of this era is a fascinating open letter written by President George H. W. Bush to COMDEX/Fall '91 attendees, placed prominently on the first page of that year's Program and Exhibits Guide. In the letter, President Bush welcomes visitors from around the world to Las Vegas, and he encourages them to participate fully in the glittering world of consumer technology that America has showcased.
I am delighted to extend warm greetings to everyone who is attending the COMDEX/Fall '91 Conference and Exposition. My special greetings to our visitors from abroad. This prestigious trade show – the largest of its kind in the United States – provides an ideal opportunity for consumers to examine the newest developments in computer systems, accessories, and services.
In this rapidly changing, increasingly technological world, it is vital that computer users stay abreast of the many different products and programs that are available to them. Our success, as individuals and as nations, depends on our ability to exchange ideas and to make the most of our knowledge and resources. That is why events such as the COMDEX trade show are so important.Barbara joins me in sending best wishes for a productive event and for every future success. — George Bush
After receiving a welcome from the sitting president, who is operating a speedy IBM PC clone computer in an accompanying photo, the COMDEX visitor is welcomed into the alluring world of commercial computing. There were hundreds of booths to attract their attention.
For much more about the content and significance of early COMDEX shows and the marketing and sales of early PC software companies, see Chapter 11 of Code Nation.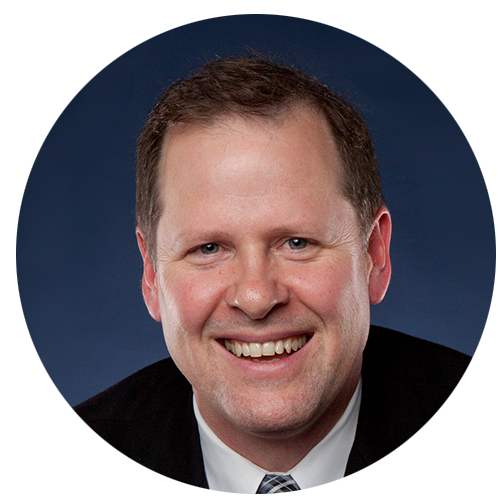 Michael Halvorson, Ph.D., is an American technology writer and historian. He was employed at Microsoft Corporation from 1985 to 1993, where he worked as a technical editor, acquisitions editor, and localization project manager. He is currently Benson Chair of Business and Economic History at Pacific Lutheran University, where he teaches the history of business and computing and directs the university's Innovation Studies program.